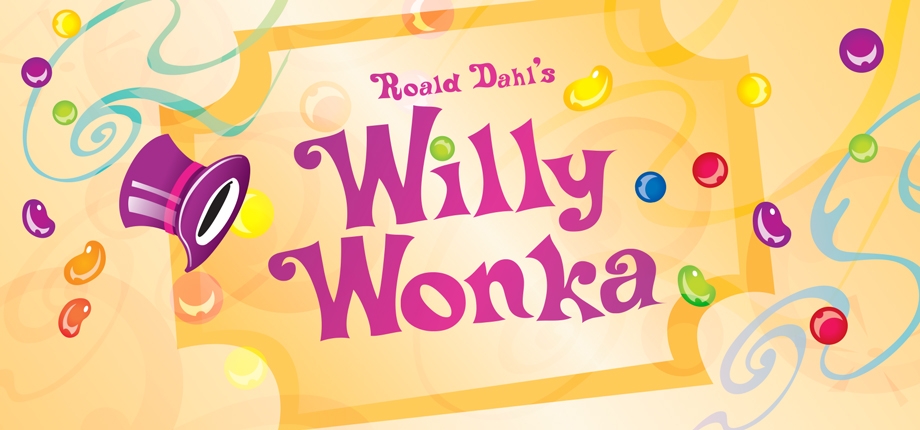 Adult and Youth Audition Dates:
Saturday, 16 May 2020 – (12 and below) – Audition Workshop starting at 1:00 p.m.
Sunday, 17 May 2020 – (13 and up) Starting at 6:00 p.m.
Monday, 18 May 2020 – (13 and up) Starting at 6:00 p.m.
Tuesday, 19 May 2020 – New Auditions: 6:00 to 6:30 p.m.
Callbacks: 630-??
If you have a conflict with any of the audition dates, please contact the director at joshuajshockey@gmail.com
Please arrive early in order to complete the audition form
ALL Roles are available
Auditions will be held at:
West Platte High School Performing Arts Center*
935 Washington St., Weston, MO 64098
(use front doors of high school)
*West Platte is a Tobacco-free campus
AUDITION REQUIREMENTS/EXPECTATIONS
Please prepare 32-bars of a musical theatre number
(Please do NOT sing anything from the show)
An accompanist will be provided.  Please have your music clearly marked with start and stop points.  You may take a few moments with the accompanist to go over tempo.  Equipment will be provided for backing track playbacks but piano accompaniment is preferred.
NO a capella auditions will be accepted.
An audition form will be filled out at the time of arrival.
Resume is encouraged but NOT required.
We will take your photo (even if a headshot is provided by you).
Please be prepared with all known scheduling conflicts during the rehearsal period (21 May to closing night, 19 July).
Callbacks
Callbacks will occur on Tuesday, May 19, 2020 for major singing and speaking roles and will be by invitation.  Those invited to callbacks will be notified by the end of auditions on either May 17 or May 18.
QUESTIONS? Please contact the director, Joshua Shockey, at joshuajshockey@gmail.com
Rehearsals
Rehearsals for Willie Wonka will begin Thursday, May 21, 2020.
Expect a Sunday through Thursday rehearsal schedule leading up to tech week. We will NOT rehearse on July 4th. Full tech week begins – TBD – and leads up to opening night. Some technical aspects of the production will start as soon as Sunday, June 30th. Rehearsal times on Sunday will be late afternoon/early evening. Rehearsal times Monday thru Thursday will run approximately 3 hours starting at 6:00 each night up until tech week (then we will run later).
All rehearsals will be specifically scheduled and you may not be called for every rehearsal. At times, you will sing from backstage, but every song has an ensemble part so your attendance is very important.
We will do our best to not waste anyone's time and work around schedules as we can. Knowing your conflicts early is VERY important in helping us get the most out of each rehearsal we have.
Performances:
Performances are mid-July 2020 – check back for exact dates

All performances will be held in the West Platte Performing Arts Center
Character Breakdown
(All Roles Available)
Willy Wonka – Male Age 20 to 50, Vocal: G2 – F4. The mysterious title character. He is charming, enigmatic, charismatic, and slightly sinister. A chocolatier who guides children and their parents on a tour of his factory. He is looking for someone new to take over his candy empire.
Candy Man – Male Age 20 to 50, Vocal: A2 – D4. A local candy vendor. He leads the children in praising the joys of candy.
Phineous Trout – Male Age 20 to 50, Vocal: B2 – F4. A reporter covering the Golden Ticket story.
Charlie Bucket – Male Age 9 to 12, Vocal: G2 – G4. Our story's shy, earnest protagonist. From a modest home life, he is humble and noncompetitive while maintaining a sense of wonder about the world. One of the Golden Ticket winners whose honesty and general good nature win Wonka over.
Mrs. Bucket – Female Age 30 to 45, Vocal: Bb3 – F5. Charlie Bucket's nurturing mother. She is always trying to maintain an energetic positivity.
Mr. Bucket – Male Age 30 to 45, Vocal: B2 – F4. Charlie Bucket's nurturing father. He is always trying to maintain an energetic positivity.
Grandpa Joe – Male Age 60 to 80, Vocal: Bb2 – F4. A caring, patient, and kindhearted man. Loving Grandfather to Charlie Bucket. He accompanies Charlie to Willy Wonka's factory and it gives him a new burst of youthful vigor.
Augustus Gloop – Male Age 10 to 15, Vocal: B2 – G4. A gluttonous German boy. Cheerful and jolly, he defines himself by his ability to eat mass quantities of food. One of the Golden Ticket winners whose constant overeating is enabled and encouraged by Mrs. Gloop.
Mrs. Gloop – Female Age 35 to 45, Vocal: B3 – E4. A plump, jolly german woman with a bustling personality. Augustus Gloop's overindulgent mother.
Veruca Salt – Female Age 10 to 15, Vocal: G3 – F5. A wealthy, spoiled Brit. She is accustomed to having her father indulge her every whim and desire. One of the Golden Ticket winners, she is subjected to the squirrels' nut chute.
Mr. Salt – Male Age 40 to 60, Vocal: D3 – E4. A wealthy British upperclassman who regularly flaunts his wealth and privilege. Father to Veruca Salt who shamelessly spoils his daughter.
Mike Teavee – Female Age 9 to 12, Vocal: G2 – G4. An obnoxious, hyperactive child addicted to television, video games, and the internet. One of the Golden Ticket winners and Ms. Teavee's son.
Ms. Teavee – Female Age 35 to 50, Vocal: B3 – F5. An old-fashioned housewife. She is Mike Teavee's permissive and clueless mother.
Violet Beauregarde – Female Age 9 to 12, Vocal: G3 – F5. A brassy girl with a competitive streak. Violet seizes every opportunity to show off. She turns into a giant blueberry.
Mrs. Beauregarde – Female Age 35 to 45, Vocal: D4 – E5. Violet's enthusiastic "helicopter parent" who focuses all her attention on her daughter. She indulges Violet's worst competitive impulses.
Ensemble Kids; Cooks; Squirrels; Oompa-Loompas